Freedom Bank is collecting donated non-perishable, packaged treats and snacks for the children of Boys & Girls Clubs of Glacier Country.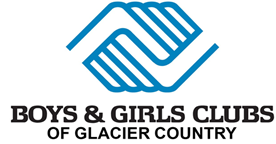 Boys & Girls Clubs serve many school aged children in our community. The organizations works with children after school during the school year and all day during the summer. Snacks are a wonderful way to help fuel children so they can continue to learn.
Sizes do not have to be individual small sizes; large or bulk sizes are accepted!
Some ideal items, but not limited to, are:
Dry Cereal
Cookies
Fruit Cups
Pudding Cups
Jell-O Cups
Pretzels
Trail Mix
Fruit Snacks
Crackers
Goldfish Crackers
Please drop off donations to Freedom Bank at 530 9th Street West, Columbia Falls, MT 59912. If you have any questions, contact us at 406-892-1776.