We recognize there are individuals in our community that are disproportionately affected by the COVID-19 outbreak.
If you are facing immediate financial hardship and cannot wait for assistance that may come from the federal government, we encourage you to apply for the "Banking Our Community" loan program.
Freedom Bank has allocated a pool of funds to support our community members that are at risk of financial hardship due to the COVID-19 pandemic. We are lending up to $1,000 at 0% interest, unsecured, and waiving all fees. Borrowers have up to six months to pay the money back but are encouraged to pay it back as soon as they are able. Freedom Bank can then recirculate the money to help other individuals or families in the community. We are trusting our community and hoping that only the people with a demonstrative need for this program will apply and will only request the amount needed to cover urgent expenses.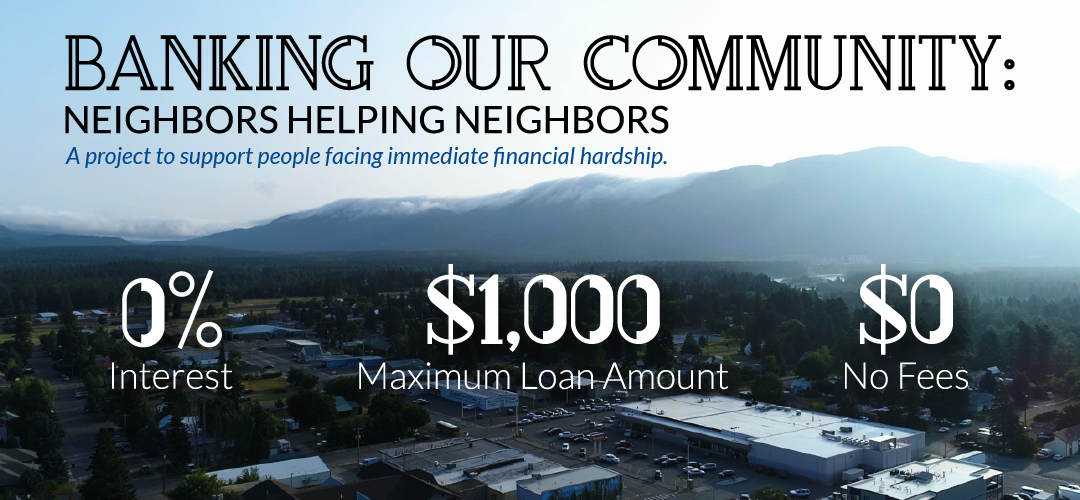 "This worldwide pandemic is having a significant impact on the innocent lives of many of our neighbors. Although our government is trying to provide assistance, their delivery and timing can sometimes be too little, too late," says Freedom Bank President Don Bennett. "We understand that many of our neighbors are very frightened by what is going on and they are worried about their immediate future. That is where we want to step in and help our neighbors with an instant resource to address imminent financial needs."
We believe in you and we hope that you have that same belief in your neighbor. As these emergency loans get repaid, we will be able to roll those funds over to help another person in need.
Bless you, your family, and friends.
Criteria for applicants:
Reside in our "neighborhood" from Columbia Falls to Polebridge, and up the Canyon to West Glacier.
Demonstrate an urgent need for emergency funds due to the COVID-19 pandemic.
Plan to use the funds immediately for critical living expenses.